VCA Theatre Directing and Dramaturgy Graduate Study Information Evening
Future Student Event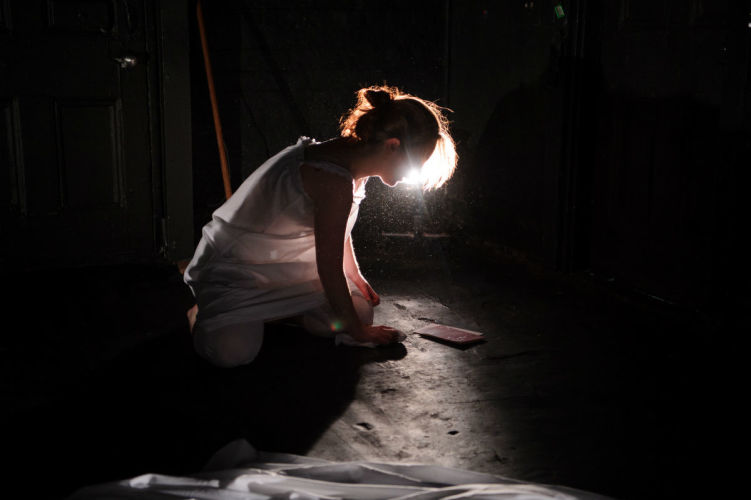 Studio 1
Performing Arts - Theatre
Dodds Street, South Melbourne
Map
At this information session find out about graduate programs in Theatre at the VCA, including the Master of Directing for Performance and the Master of Dramaturgy. Meet with course coordinators Chris Kohn and Robert Walton to learn about how these courses can provide you with the support, networks and creative play-space to build your skills, and write your part in the future of Australian theatre.
The Master of Directing for Performance is a two-year professional directing course that attracts emerging to advanced directors as well as recent graduates from theatre or creative writing degrees, and actors who want to develop directing skills. The Master of Dramaturgy is a one-year course that attracts theatre-makers, directors and graduates of theatre or performing arts degrees, who are interested in developing their dramaturgical process in a collaborative environment.
*Please note that the event is scheduled concurrently with the Master of Writing for Performance Information Evening. If you are interested in this course, you will be able to attend both, to have your questions answered.
Registration from 5.30pm, information evening 6pm – 8pm.
Image: 'Cross Roads' (2017), Directed by Master of Directing for Performance student Anna Molnar. Photography: Sarah Walker.
Presenters
Mr Robert Walton

Victorian College of the Arts

Robert Walton is "an original and talented thinker and theatre maker" (The Times, UK), who has created, directed and devised over 30 shows. His work spans theatre, installation, writing and media art. A creative trailblazer, Robert has been credited with creating "the world's first piece of iPad theatre" (The Independent, UK) and has toured his work in the United Kingdom, Europe and Australia. Since relocating to Australia in 2011, he has continued to push creative boundaries and develop new and innovative collaborations and partnerships. Robert cocurated the season of Australian dance and performance works for Culture 2014, The XXth Commonwealth Games Glasgow to wide critical acclaim. In association with Arts House, Robert initiated In Your Hands, a threeyear project with four teams of artists and app developers creating new hybrid art works exploring the potential of theatre on mobile devices in public space. With funding from the Australia Council for the Arts Robert cocreated Vanitas, an artwork app for smartphones and cemeteries, which forms part of his ongoing research into 'ubiquitous theatres' at The University of Melbourne. Robert trained as a theatre maker at Dartington College of Arts (England) and as a technologist in The University of Glasgow's Master of Science in Information Technology (Software and Systems) programme. From 20042011 Robert was the Lead Programmer for New Work Network (UK), creating the world's first social networking site for artists. Robert cofounded and was the coartistic director of two theatre companies in Glasgow, Reader Performance Group and Fish & Game. In Higher Education he has held the leadership roles of Associate Head of Performance and Programme Leader BA Contemporary Performance Practice at The Royal Conservatoire of Scotland, and Head of Theatre and Coordinator of Undergraduate Studies, Victorian College of the Arts, University of Melbourne. Robert uses his platform as an academic and artist to explore creative partnerships as pathways for the shared creation and dissemination of knowledge, enabling alternative conversations and creative solutions for the grand challenges and wicked problems of our times. http://robertwalton.net

Mr Chris Kohn

,

VCA Theatre, Master of Directing for Performance Course Coordinator

Mr Chris Kohn

VCA Theatre, Master of Directing for Performance Course Coordinator
Victorian College of the Arts

Chris Kohn is a theatre director and dramaturg. In 2000 he cofounded Stuck Pigs Squealing Theatre and has been its Artistic Director since, directing shows including The Black Swan of Trespass (2003), The Eisteddfod (2004), Lally Katz and the Terrible Mysteries of the Volcano (2006) and Back at the Dojo (2016). He was Artistic Director of Arena Theatre Company (200812), directing Mr Freezy, Goodbye Vaudeville Charlie Mudd, Moth and The House of Dreaming. He was Artistic Director of La Boite Theatre Company (2014), commissioning and dramaturging Prize Fighter, which was nominated for 4 Helpmann Awards. Chris was the inaugural Theatre Diversity Associate for the Australia Council and Arts Queensland in 201214, working with Queensland theatre and arts organisations to develop greater opportunities for professional and emerging artists from diverse cultural backgrounds. He was a Sidney Myer Creative Fellow (201213) and the recipient of the George Fairfax Award, Malcolm Robertson Award, Green Room Awards for Directing and Writing and a resident artist at Les Couvent des Recollet in Paris and the State Library of Victoria. He has been nominated for a Helpmann Award for Best Direction of an Opera (The Children's Bach), a Sydney Theatre Award for Best Director (The Black Swan of Trespass) and Green Room Awards or The Eisteddfod, Moth and Goodbye Vaudeville Charlie Mudd. He has worked extensively with young people and artists with disabilities in the collaborative creation of new work. He has directed for Sydney Theatre Company, Malthouse, Chambermade, Melbourne Workers Theatre, Melbourne Festival, Perth Festival and Belvoir. He has served as a peer assessor for the Australia Council and Arts Victoria and in 2014 was selected to take part in the Australia Council's Emerging Leaders Development Program. Chris is a PhD candidate at the Victorian College of the Arts, researching the nexus between collaborative theatre creation, ethics, authorship and intellectual disability.