Music Interventions for Dementia and Depression in Elderly Care Program Launch
Launch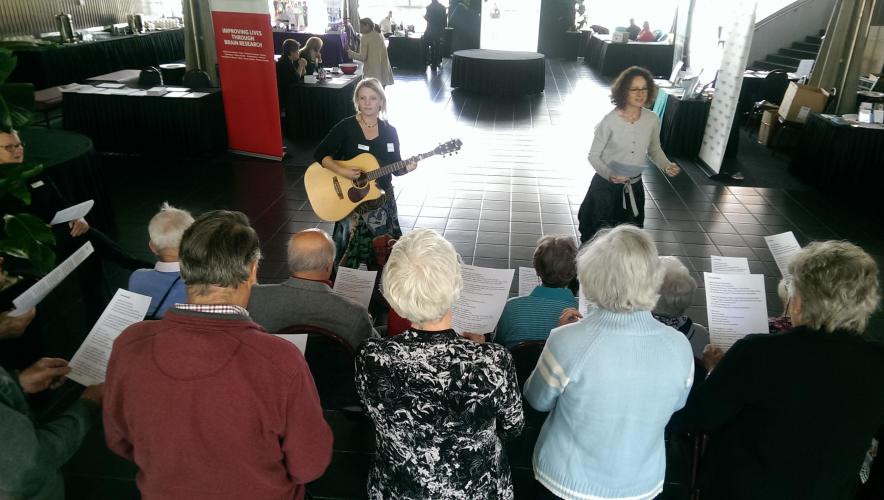 Melbourne Brain Centre
Kenneth Myer Building
Royal Parade
Map
More information
T: 90358794
The Federal Minister for Health has acknowledged the future challenges that lie ahead for an ageing Australia. To address this challenge, the National Health and Medical Research Council has awarded the National Music Therapy Research Unit at the University of Melbourne funding to pursue a series of studies that focus on music and its role in the health and wellbeing of people living with dementia.
The program includes a keynote address from Professor Michael Nilsson, who will discuss the role of neuroplasticity in music and the brain.
The launch will be followed with refreshments.
Presenters
Professor Michael Nilsson

Director HMRI Faculty of Health and Medicine
Hunter Medical Research Institute & Newcastle University

Professor Michael Nilsson is the Director of the Hunter Medical Research Institute and Burges Professor of Medical Science at Newcastle University. He is a senior rehabilitation physician, neurologist and a translational neuroscientist bridging together knowledge in neurobiology, neural recovery and clinical rehabilitation after stroke. He is a Conjoint Professor of Neurorehabilitation and Translational Stroke Research, University of Gothenburg in Sweden and Honorary Professor of the Florey Institute of Neuroscience and Mental Health, Melbourne, Australia. Prior to his Directorship of the Hunter Medical Research Institute, Professor Nilsson was Director of Research and Development at Sahlgrenska University Hospital in Gothenburg, Sweden. Professor Nilsson's research focuses on mechanisms underpinning brain plasticity, neuroprotection and neural repair with special emphasis on the functions of glial cells and stressrelated mechanisms. He is also exploring the effects of enriched environment on stroke recovery in both animal models and clinical trials. Recently, he was the principal investigator of a pioneering interdisciplinary research program, The Culture and Brain Health Initiative, which included studies on the effects of multimodal interventions on cognition and motor skills in control subjects and stroke patients.

Professor Felicity Baker

Professor of Music Therapy and Associate Dean (Academic) at the Faculty of the VCA and MCM
The University of Melbourne

Felicity is a Professor of Music Therapy and Associate Dean (Academic) at the Faculty of the VCA and MCM. She is a former ARC Future Fellow, past President of the Australian Music Therapy Association, and currently serves as the Associate Editor for the Journal of Music Therapy, the flagship journal of her discipline. She is most renowned for her research and clinical practice in neurorehabilitation, particularly her use of songwriting as a means to facilitate therapeutic journeys. Felicity has received numerous national awards for her teaching, research, engagement, and leadership activities, and most recently in November last year received the highly coveted American Music Therapy Association's Research Award. Felicity is a highly prolific author having published six books and more than 100 research articles and book chapters.