From Southbank to West Side Story: The Maverick Brass Quintet perform Bernstein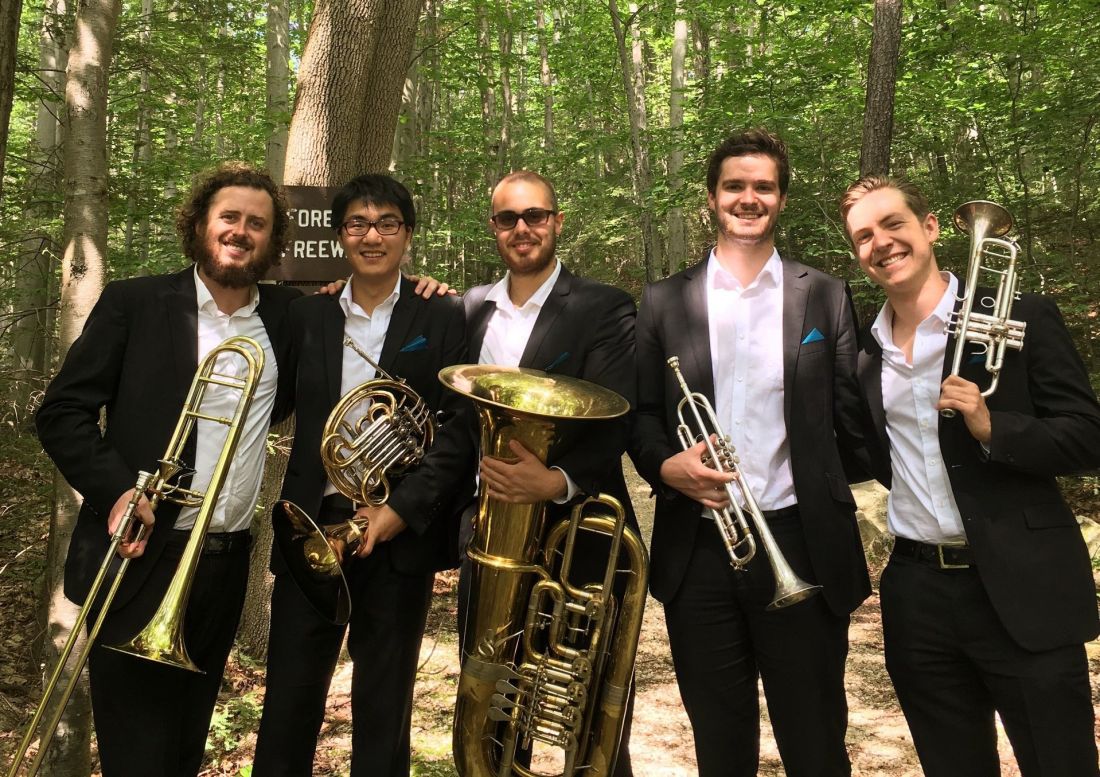 The Maverick Brass Quintet is a group of musicians based all around the world that meets seasonally to take on creative projects such as summer festivals and international competitions. The ensemble, formed at the Melbourne Conservatorium of Music Brass department, has continued to create, despite their members being spread across three different continents. Here, they present a suite from Leonard Bernstein's West Side Story, arranged by Jake Gale.
By Mireille Stahle
The Maverick Brass Quintet comprises Connor Jenkinson on trumpet, Oscar Mason on trumpet, Isaac Shieh on horn, David Farrell on trombone and Alex Jeantou on tuba. Since graduating, Connor, Oscar, Isaac, David and Alex have spread around the world, gaining significant credits at Yale University, Lynn University Conservatory of Music, the Royal Academy of Music, London, and the Manhattan School of Music.
Oscar Mason shares the story behind the Quintet's latest number:
"The Norfolk Chamber Music Festival (NCMF) is the Yale School of Music's summer festival," he says. "It's a program that runs for six weeks in a beautiful part of northern Connecticut. The festival is based around chamber musicianship and hosts performances of some of the world's finest ensembles. Being a young artist with this festival afforded the quintet daily coaching sessions with world-renowned faculty, and performance opportunities twice a week to full concert venues.
"Participants must audition for the program and only a certain number are accepted – one brass quintet, for example. Having first heard about the festival from Yale alumnus Dr. Joel Brennan, the Maverick Brass Quintet was able to audition and attend in consecutive years. The Norfolk Chamber Music Festival remains an integral part of the quintet's identity.
"Our first trip to the US to perform in the NCMF began with a three-day trip to New York City. We were fully immersed in the spectacle and imagery of the city that it only felt right to perform the suite from Leonard Bernstein's West Side Story as our opening performance. The audience received the performance so gratefully that years later we were asked if we would record another rendition for their online concert series.
"Operating across three different time zones can be very challenging when undertaking a recording process such as this. Given our approach of recording one layer at a time, having a structured plan of who has to have a track completed by which date was vital.
"Each movement of the suite required a different strategy, but the group's commitment and flexibility produced a fantastic end result. During our bi-weekly Facetime meetings, it was thoroughly enjoyable to watch your mates make a fool out of themselves on their Saturday night when it's your Sunday morning.