Meet John Meade, Head of the Graduate Certificate of Visual Art at the University of Melbourne
"We teach students how to think, how to look at art, and how to make art." Artist and Lecturer in Painting Dr John Meade has been described as having "an omnivorous eye". He uses his extensive creative practice and expertise to steer the Graduate Certificate in Visual Art at the Faculty of Fine Arts and Music, as course coordinator.
In a few sentences, can you tell us about who you are and what you stand for?
I am an artist who works predominately in the field of sculpture. There are many things I will not stand for but, in general, I stand for the personal principles that I have shaped over the years. The personal is political.
In your opinion, what's the best thing about working at the VCA?
It is the atmosphere. The atmosphere is generated by the people and I always wanted to come here. In the early 80s I used to pass by in the tram and look longingly out the window at the VCA. I arrived a decade later as a student in Sculpture, and a decade after that as a sessional teacher.


Is there a philosophy or piece of advice that has held you in good stead throughout your career?
The one that I am employing today is: Don't get sidetracked by issues of money or prestige.
Can you tell us a bit about the course?
The Graduate Certificate in Visual Art is unique. It is a part-time graduate course, but your previous degree does not need to be in Fine Art. We attract an incredibly diverse range of students who have probably harboured the idea of studying art for quite a while (in some cases decades) but, for various reasons – be it through choice or circumstance – they have not chanced the enterprise. Some students do come to us with a degree in art but want a refresher, or want to prepare for a coursework masters.
The Graduate Certificate students do three coursework subjects over two semesters: two studio classes and one theory subject each semester. It can be completed in one or two years. We teach students how to think, how to look at art, and how to make art. As most of our students are so fresh, our focus is primarily on making, on engaging with campus activities, and on introducing students to the Melbourne contemporary art world.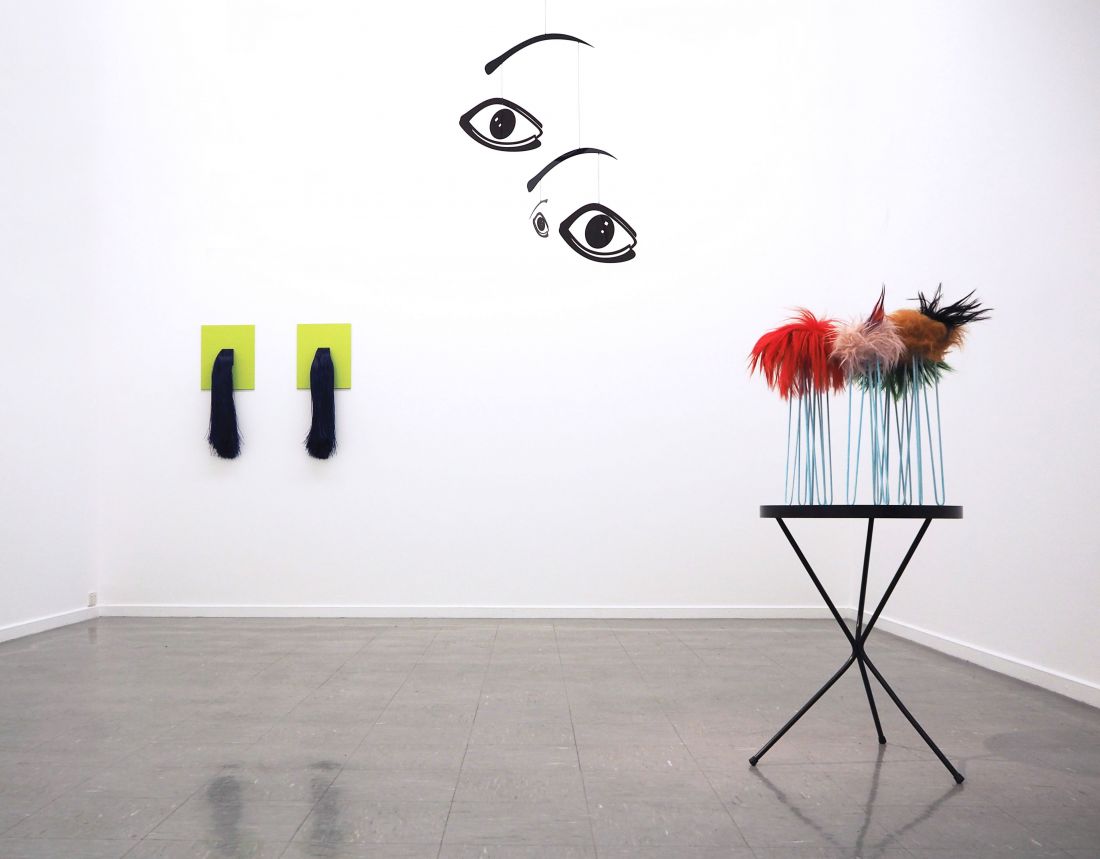 What sort of careers or pathways can students expect to go into?
Well, the plan is always that students in Visual Art at the Victorian College of the Arts move into professional practice as artists. However, success comes in many forms. I think most of our students have a great time and their life is enriched by the experience. So, some graduates go on to establishing a career as an artist, some will work in allied fields, taking what they have learned into other creative spaces. And some will just keep at it because they love it. Sustainability is the most important thing for an artist.
What excites you about your field?
Autonomy, exercising my imagination, making great things, and loving other artists who make great things.