VCA alumna Yvette Coppersmith wins the Archibald Prize 2018
Visual Art alumna Yvette Coppersmith has been awarded Australia's most distinguished portraiture prize for her self-portrait.
By Scott McLachlan
Alumna artist Yvette Coppersmith (BFA Painting, 2001) has been awarded the Archibald Prize 2018 for her work Self-portrait, after George Lambert.
Awarded annually by the Art Gallery of New South Wales, the Archibald is Australia's most prestigious prize for portraiture, with a cash prize of $100,000.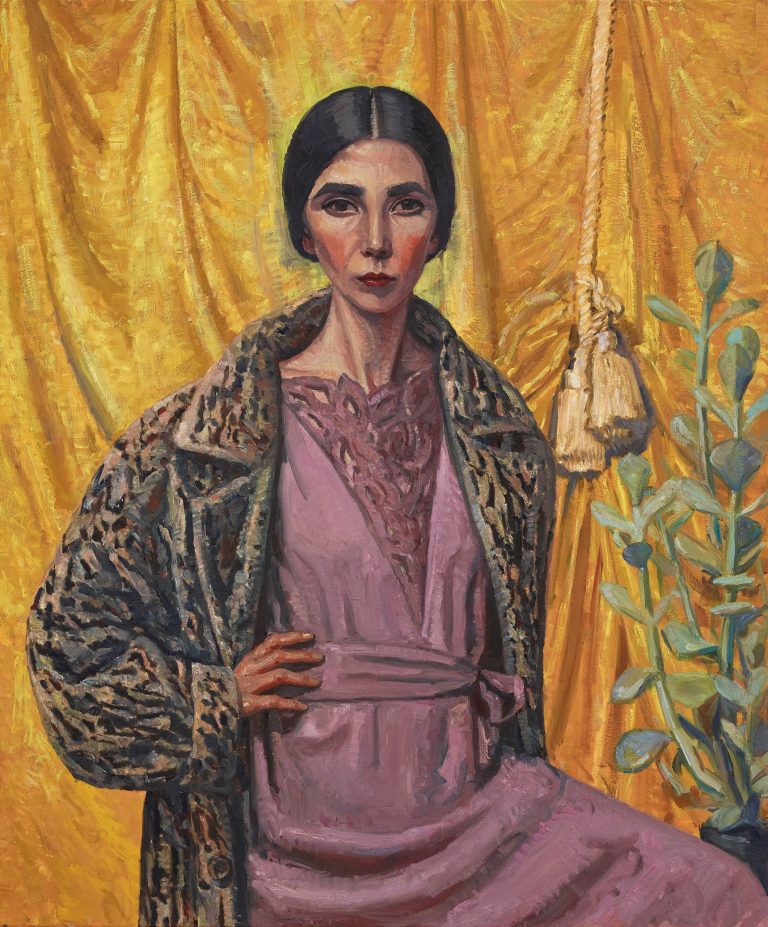 Coppersmith's self-portrait is her fifth entry in the prize, but she almost didn't paint it. She originally planned to paint recently-elected New Zealand Prime Minister Jacinda Ardern, but it wasn't to be.
"Ardern wasn't available but I thought I might channel something of her in my self-portrait," said Coppersmith.
"I had several reasons for asking Jacinda Ardern, but through her role she expands what an image of a young woman can signify – inspiring others to think beyond any perceived limits of their own image in relation to the contemporary political landscape."
Her winning work, Self-portrait, after George Lambert, pays homage to one of her favourite artists: "In referencing George Lambert's style, it's like an outfit slipped on, creating a fixed image of an ever-changing self."
Current Head of Visual Art Dr Kate Daw was a painting lecturer during Coppersmith's time as a student at the Victorian College of the Arts, and was thrilled to hear the news.
"We're delighted to hear about Yvette's Archibald win," she said. "It's always fantastic to see our graduates recognised for their work, particularly on such a prestigious national stage. Congratulations Yvette for this remarkable achievement."
Yvette Coppersmith studied Painting at the Victorian College of the Arts between 1999–2001, and graduated with a Bachelor of Fine Arts (Painting). She has had numerous national and international solo and group exhibitions, and recently exhibited a self-portrait in the VCA's 9 X 5 NOW exhibition, as part of its 150th anniversary of visual art. Her previous awards include the inaugural Metro Art Award in 2003.