VCA Digital Archive: film festivals, and what they're looking for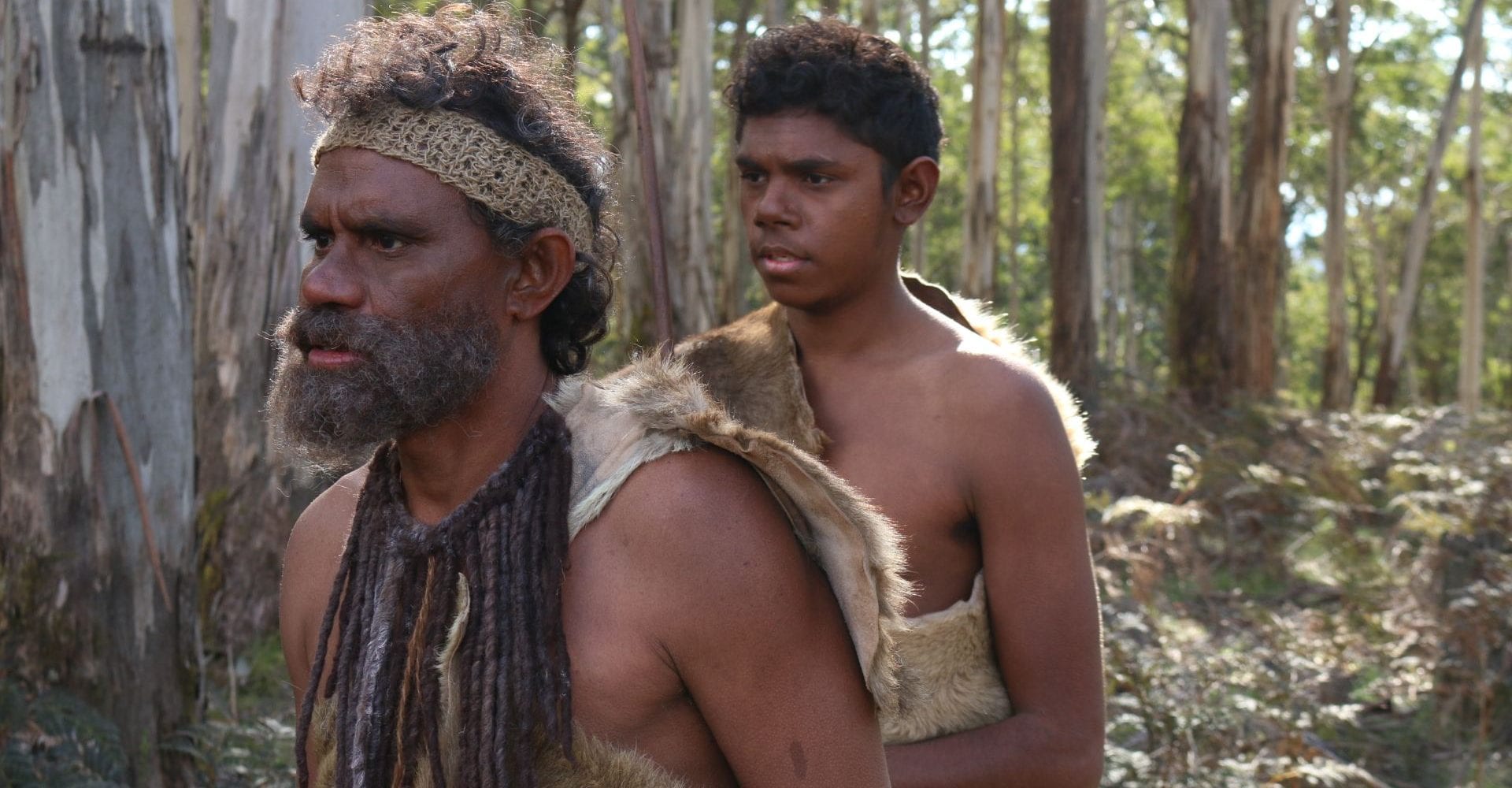 The VCA Digital Archive is a living audiovisual record of student films that date back to 1966. The articles in this series respond thematically to the depth and breadth of the collection, which will be available for research from mid-2019. Enjoy!
By Braiden Asciak
At the Victorian College of the Arts, young filmmakers are given the freedom to think differently and tell bold stories, build the courage to experiment and discover a unique style or voice – their voice. Little wonder they continue to feature at film festivals in Australia and beyond.
Let's consider why. As a Master of Producing student at the VCA, reflecting on the screen industry more broadly, I feel these days there are few opportunities to take bold risks as a filmmaker, especially when stakeholder interests become key to financing a film. But without such forces influencing a project, student films are, more often than not, much edgier and riskier in their approach.
VCA students are largely unrestricted in the content they can produce, which has resulted in many screenings and successes at both domestic and international film festivals by current and former graduates. The following – all of which feature in the VCA Digital Archive – offer some clues as to why this might be the case.
The animated short Uncle (1996), produced at the VCA, thrust filmmaker Adam Elliot into the international spotlight. From St Kilda to Edinburgh, Palm Springs to Bilbao, Uncle won over audiences with its unique storytelling and visual style, even winning the AACTA Award for Best Australian Animated Short in 1997.
Uncle. Adam Elliot. 1996. Animation.
Stop motion animation became Elliot's tool of social expression, his voice – and the industry took notice, as evidenced by his Academy Award win for Harvie Krumpet in 2004.
An examination of VCA films selected for various festivals since 1980 reveals discernible geographic, demographic, cinematic and thematic differences that a film's selection may depend on.
Bino. Billie Pleffer. 2011. Experimental.
All three films screened at the Berlin International Film Festival during this period – Wawi (Michael Portway, 2014) Bino (Billie Pleffer, 2011) and L'Envie (Leonard Yip, 2002) – pair unconventional, diverse points of view with equally unconventional cinematic styles in coming-of-age stories about connection.
L'envie (The Desire). Leonard Yip. 2002. Drama.
The eight films selected for Cannes Film Festival, meanwhile, engage with themes of survival, oppression and a battle against tradition or typical ways of being, including Snow (Dustin Feneley, 2006) and Night Out (Lawrence Johnston,1989). A gravitation towards these themes could imply a desire for individuality and creativity, and the decision-makers' hostility towards the commercial film industry. But I digress.
Snow. Dustin Feneley. 2005. Drama.
Likewise, the wacky and zany Excursion (Cris Jones, 2002), starring the late Damien Hill and Liz Hughes's surreal, silent era-like film experienced monumental international runs following Australian festival showings.
That said, being shown at an Australian film festival is no guarantee of a place on the international festival circuit. Many films by VCA students screened with success at MIFF, such as The Cat and Claudia (Lily Coates, 2005), 62 Sleeps (Erin White, 2004) and Cat's Cradle (Liz Hughes, 1991), enjoyed limited international exposure.
Excursion. Christopher Jones (Cris Jones). 2002. Drama.
Following Cannes decision to screen Snow, the then 23-year-old Dustin Feneley was approached by an agent and represented as a director and writer shortly after. Without the support from Australian film festivals such as the Melbourne International Film Festival (MIFF) or Sydney Film Festival, which aim to support local emerging talent, such recognition on the international stage would not have been possible.
The Cat and Claudia. Lily Coates. 2005. Drama. (Advisory Warning: Nudity).
European and American festivals
It seems European film festivals, including London and Edinburgh, are more inclined to select films that have a point of difference and involve some form of risk-taking, such as Feneley's decision to shoot his story of a father and son in remote, threatening, snow-laden locations, or Phillip Crawford's Denial (1998), which tells a complex, layered story of male relationships, absent fathers, teen angst and longing through a unique cinematic style.
End of Town. Julius Avery. 2005. Drama.
Outside of the Palm Springs International Film Festival, where Julius Avery's End of Town (2005) landed, American film festivals may be inclined to screen films based on the relevance to the demographics or interests of the audiences in their cities. There is potential to widen research in this area to assist filmmakers to make more considered choices when targeting film festivals.
62 Sleeps. Erin White. 2004. Drama.
It must be noted that filmmakers, on the whole, define their own success. For some, that might be working in Hollywood, in the same vein as Robert Luketic with Legally Blonde (2001) or Julius Avery with the genre-heavy Overlord (2018). For others, it might be making films independently, like Dustin Feneley. Although film festivals become a platform to reach certain filmgoers or industry executives, they do not set careers or styles in stone.
Working as a filmmaker (director, writer, producer and so on) is an ever-evolving process of learning, adapting and growth.
Paper City Architects. Daniel Agdag. 2007. Animation.
The stop-motion animated film Paper City Architects (Daniel Agdag, 2007) screened at MIFF and the Sydney Film Festival in 2007. Almost ten years later, director Daniel Agdag returned to these festivals, redefining his cardboard world with The Lost Property Office (2017) and winning the Yoram Gross Animation Award and Rouben Mamoulian Award for Best Director at Sydney Film Festival. The film was then shortlisted for an Academy Award in 2018.
Karma Police. Greta Nash. 2015. Comedy.
Greta Nash's graduating film Karma Police (2015) did not tour widely at film festivals, but her next short film got into MIFF and then she won Tropfest in 2018 due to hard work and self-determination. The key thing here is that Greta did not stop making films because her VCA short film wasn't her golden ticket. Rather, she kept pursuing her craft and it paid off.
Whatever your path or goal as a filmmaker, you define it yourself – not the film festivals, not Hollywood deals, nor your first film, regardless of how exceptional or poor it is. Your success is in your own hands – but as these films have shown, don't be afraid to take the necessary risks to get there.
Braiden Asciak graduated from Swinburne University of Technology with a Bachelor of Arts (Psychology and Psychophysiology) in 2013 and a Bachelor of Film and Television (Animation) in 2017. He is currently at the Victorian College of the Arts completing a Master of Producing. Prior to this, Braiden worked as a production assistant and producer's assistant on various projects across platforms at Plot Media Pty Ltd, such as the award-winning feature film Acute Misfortune'(2018) and the Shorty Award-winning, augmented reality-driven The Westbury Faery (2017). You can learn more about Braiden on his website.
The VCA Digital Archive series of articles was commissioned as part of a grant from the University of Melbourne, Student Services Amenities Fee. University of Melbourne staff and students and some industry people dipped into the FTV archive and watched films based on themes. The idea was to use the archive as stimulus to curate and create. Some responses are completely creative, others are reviews, others are word art pieces.
The full collection is available for research.